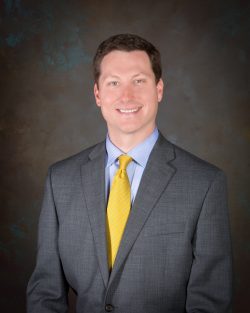 Benjamin B. Morgan is a shareholder at Burson Entrekin Orr Mitchell & Lacey, PA  He was admitted to the Mississippi Bar in 2010, and he is admitted to practice in all of Mississippi's state and federal courts, the Fifth Circuit Court of Appeals, and the United States Supreme Court.  Mr. Morgan has experience in various aspects of business/contract litigation as well as appellate litigation, education litigation, employment litigation, construction litigation, insurance litigation, trucking litigation, railroad litigation, Section 1983 litigation, and medical malpractice litigation.
Mr. Morgan is a 2010 graduate of Mississippi College School of Law. During law school, he served as Editor-in-Chief of the Mississippi College Law Review and graduated magna cum laude. In addition to being involved in multiple law student organizations, he received the American Jurisprudence Award for the highest grade in Civil Procedure I, Business Associations I, Health Care, Construction Law Seminar and Trial Practice. Prior to law school, Mr. Morgan attended Jones County Junior College as well as Mississippi College, where he graduated summa cum laude in May 2007.
Mr. Morgan spent the first six years of his career at Adams and Reese LLP in Jackson, Mississippi, before returning to his hometown of Laurel, Mississippi, in 2016.  He enjoys spending time with his wife, four sons, and two labs, which often includes traveling, hunting, fishing, woodworking, and various sporting activities. Mr. Morgan and his family attend Crosspointe Community Church, and he is involved in coaching basketball and flag football at Laurel Christian School.